Life Molecular Imaging and R2IBF Announce the First Commercial PET Scan of Florbetaben (18F) in Brazil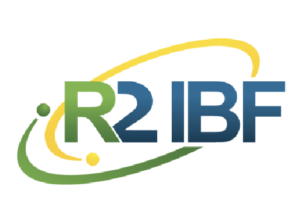 BOSTON/BRAZIL, May 31, 2022 – Life Molecular Imaging in partnership with R2IBF are proud to announce that InsCer Diagnostic Center is the first center to perform a florbetaben (18F) PET scan in Brazil. Florbetaben (18F) is a radioactive diagnostic agent indicated for Positron Emission Tomography (PET) imaging of the brain to estimate beta-amyloid neuritic plaque density in adult patients with cognitive impairment who are being evaluated for Alzheimer's disease (AD) and other causes of cognitive decline.
Today, more than 55 million people live with dementia worldwide, and there are nearly 10 million new cases every year. Alzheimer's disease, a condition that slowly destroys memory and cognitive abilities, is the most common form of dementia and may contribute to 60-70% of cases¹. In Brazil, there are about 1.2 million cases, most of them still undiagnosed². Historically, a definitive diagnosis of Alzheimer's disease could only be made after death, based on autopsy findings of beta-amyloid plaques and neurofibrillary tangles in the brain. Today, a comprehensive clinical evaluation in combination with in-vivo biomarkers, such as beta-amyloid PET imaging, can improve the diagnostic accuracy, allowing for improved patient management and access to AD drug trials.
"R2IBF considers that it is very important for the advancement of nuclear medicine in Brazil to introduce diagnostic products for neurology, investing heavily in development and distribution of new radiopharmaceuticals aimed at this area", said Desiree Zouain, Research & Development & Innovation Coordinator, R2IBF.
"Life Molecular Imaging continues to expand its manufacturing and distribution network into new markets and we are delighted to work with our partners in Brazil," said Ludger Dinkelborg, Director of the Board, Life Molecular Imaging. "The first patient scan using florbetaben (18F) in Brazil demonstrates our commitment to further expanding our global presence and increasing access to beta-amyloid PET imaging and other future imaging biomarkers to advance the accuracy of clinical diagnosis in Alzheimer's and other neurodegenerative diseases."
About Life Molecular Imaging (LMI)
Life Molecular Imaging (LMI, formerly Piramal Imaging) was formed in 2012 with the acquisition of the molecular imaging research and development portfolio of Bayer Pharma AG. It is now part of the Alliance Medical Group (a member of the Life Healthcare Group) offering an integrated business including research and development laboratories, a network of cyclotrons, radiopharmacies and imaging facilities. By developing novel PET tracers for molecular imaging, LMI is focusing on a key field of modern medicine. The organization strives to be a leader in the Molecular Imaging field by developing innovative products that improve early detection and characterization of chronic and life-threatening diseases, leading to better therapeutic outcomes and improved quality of life. Please visit https://life-mi.com.
About Life Healthcare Group
Life Healthcare is a global people-centered, diversified healthcare organization listed on the Johannesburg Stock Exchange. Life Healthcare has over 38 years' experience in the South African private healthcare sector, and currently operates 66 healthcare facilities in southern Africa. Services include acute hospital care, acute physical rehabilitation, acute mental healthcare, renal dialysis, and wellness, occupational health, primary health and emergency medical services. The Group owns Alliance Medical Group, the leading independent provider of medical imaging services (MRI, CT and PET scans) within Europe, operating internationally across 10 countries. Life Molecular Imaging, a division of Alliance is an integrated pharmaceutical business that includes research and development laboratories, access to a network of cyclotrons and radio-pharmacies and imaging facilities, with Life Radiopharma being Alliance's distributor of radiopharmaceuticals to diagnose many types of diseases. Visit https://www.lifehealthcare.co.za/
About R2IBF
R2IBF Radiopharmaceuticals has four plants strategically located in the cities of Porto Alegre (Rio Grande do Sul State), Sao Jose do Rio Preto (Sao Paulo State), Duque de Caxias (Rio de Janeiro State) and Curitiba (Parana State), Brazil. R2IBF's productive infrastructure provides its customers and partners with security and certainty in daily distribution of the products and allows the operation with an efficient backup system between the plants, ensuring the supply during preventive and corrective maintenance. Considering the needs of the Brazilian regional markets, R2IBF is building and licensing two new plants, one in the northeast region of Brazil (Metropolitan Region of Recife, Pernambuco) and another in the Metropolitan Region of Sao Paulo, to reinforce supply to the largest Brazilian market, with start-ups scheduled for 2023, to the Pernambuco plant, and 2024, for the new Sao Paulo plant. For more information, please visit https://www.r2ibf.com.br/?lang=en.
About InsCer Diagnostic Center
The Rio Grande do Sul Brain Institute (InsCer) is a philanthropic entity that is part of the Marist Network and is maintained by the Brazilian Union of Education and Assistance (UBEA). InsCer basically has two lines of action: research and assistance. As a research institute, it is conducted by a team of world-renowned neuroscientists and is committed to the challenge of developing research in neurosciences that is applied to the population. As an assistance, it offers an image examination service with a qualified team and the highest level of technology. Opened on June 6, 2012, it originated from the neuroscience research group of the Institute of Biomedical Research of PUCRS, with the objective of acting in translational research and development in health. There are seven highly equipped laboratories dedicated exclusively to preclinical brain studies. The Clinical Research and Investigation Center includes a differentiated space for polysomnography records and a modern magnetic resonance imaging simulator. The expansion of the Molecular Image Center, with the acquisition of the state of the art in magnetic resonance imaging, allows for greater diagnostic precision and qualified functional studies offered to the community. For more information, please visit https://InsCer.pucrs.br/en/
1 https://www.who.int/news-room/fact-sheets/detail/dementia
2 https://abraz.org.br/2020/sobre-alzheimer/o-que-e-alzheimer-2/
US-Neuraceq-22-00005